Hello,
A few days ago, you dared to call the players of our cowardly empire.
Quote:
We have seen fit to remind you that the word letting go is not at all part of our vocabulary.
Reason why we have lead some skirmishes on some Foxtail positions. We do not exclude for the moment the possibility of coordinating our forces with your other adversaries.
We have destroy your private ship
, but before, we did that: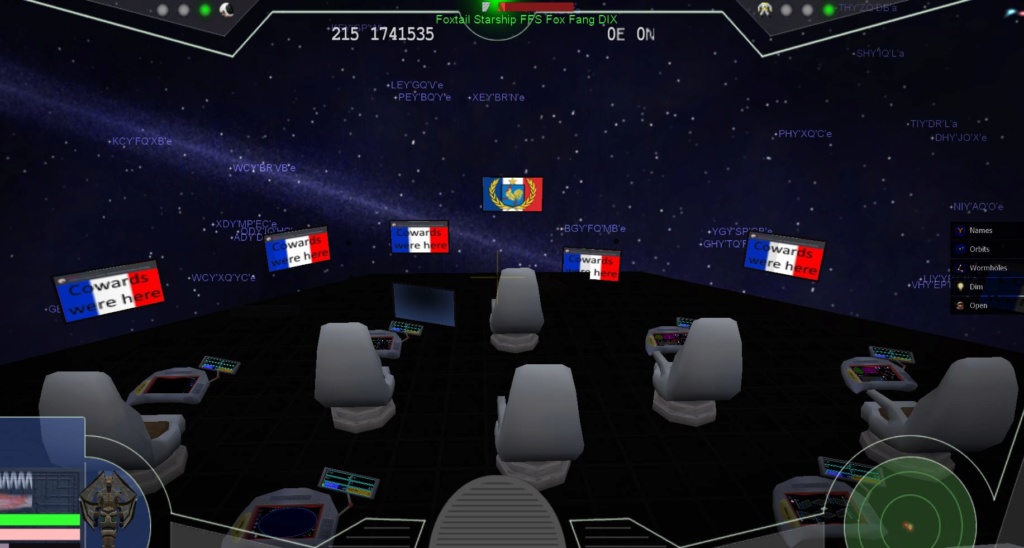 Finished.